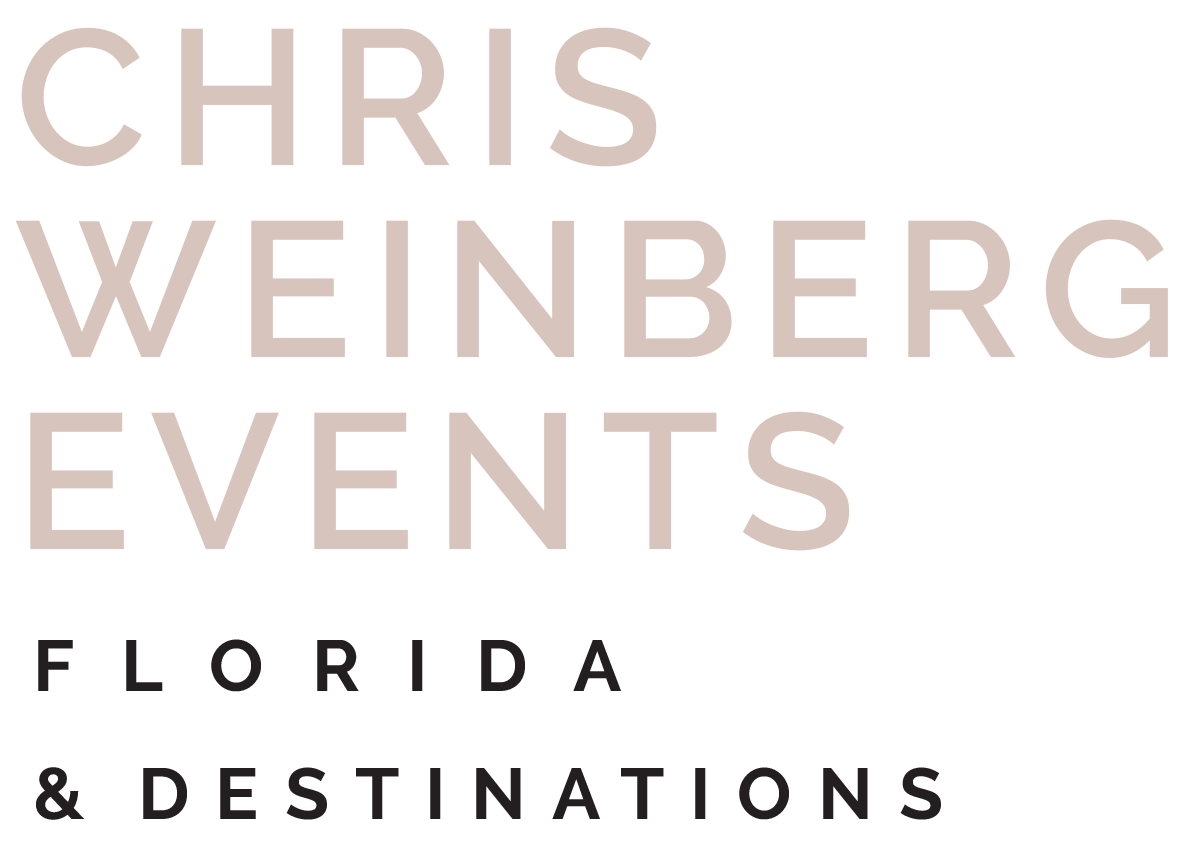 Top Wedding Coordinators in Miami
Fast Facts
Chris Weinberg Events is recognized as one of the top 16 event planners in Miami & Palm Beach and is also amongst the top 50 event planners nationwide, highlighting its expertise and reputation in the industry.
The firm has an impressive portfolio that includes a variety of unique and creative event themes, from beach weddings to pink glam Bat Mitzvahs, demonstrating its ability to cater to diverse client preferences.
Chris Weinberg Events has been recognized as one of the top 10 wedding planners in Miami, Florida, indicating its specialization and excellence in wedding planning.
The company is known for its involvement in philanthropic activities, such as partnering with The Birthday Party Project, which provides birthday parties and gifts for homeless children, showing its commitment to community service.
In-depth review of Chris Weinberg Events
Chris Weinberg Events, a luxury wedding and event planning firm based in Miami, is renowned for its sophistication and expertise. With over ten years in the industry, this prestigious company has perfected the craft of designing and managing exclusive weddings and events, not only in Miami and South Florida, but also in stunning destinations worldwide.
The distinguishing factor of Chris Weinberg Events is their steadfast dedication to crafting perfect events that allow clients to enjoy their own celebrations as guests. The team's thorough organization and keen eye for detail have earned them accolades from clients who have witnessed the flawless execution of their events. It is clear that Chris Weinberg Events takes immense pride in their professionalism and ability to bring visions to life.
Chris Weinberg, the founder and Chief Experience Officer, brings a vast amount of expertise to every project. Known for his innovative ideas, meticulous attention to detail, and creative thinking, Weinberg and his team provide unique concepts and unforgettable experiences that leave a lasting impact on clients and guests.
In addition to their outstanding event planning services, Chris Weinberg Events has recently unveiled a new website for 2021, demonstrating their commitment to staying up to date with industry trends. The website includes an engaging blog section, providing valuable insights into weddings, mitzvahs, rehearsal dinners, and more. This dedication to sharing knowledge and expertise further highlights their passion for creating memorable events.
The recognition received by Chris Weinberg Events speaks volumes about their excellence. They have been highlighted in respected press and media outlets such as Carats & Cake, Aventura Magazine, Mitzvah List, Party Slate, Biz Bash, and EventPlanner.com. They have been acknowledged as one of the top event planners in Miami and Palm Beach, and one of the top 50 event planners in the country. Both clients and industry professionals have lauded their creativity, attention to detail, and ability to create unique and unforgettable experiences.
Beyond their exceptional event planning services, Chris Weinberg Events is dedicated to giving back to the community. They support various charitable organizations and offer clients the chance to donate a portion of their event planning fee to a charity of their choice. By supporting organizations such as The Birthday Party Project, which brings joy to homeless children through birthday celebrations, and the Humane Society of Greater Miami, which advocates for responsible pet ownership and adoption, Chris Weinberg Events demonstrates their dedication to making a positive impact.
In summary, Chris Weinberg Events is a Miami-based wedding planning company that provides a variety of services designed to realize clients' visions. With their exceptional customer service, creative event design, strategic guidance, and meticulous logistics coordination, they ensure a high-quality experience for their limited number of clients each year. Their experienced and stylish designers, solutions-oriented producers, and decisive team leader make them the preferred choice for those seeking a seasoned planning and design team with innovative ideas. If you are in search of a luxury wedding and event planning firm that will make your dreams come true, Chris Weinberg Events is certainly a top choice.
Products and Services
Full-Service Wedding Planning: Chris Weinberg Events offers comprehensive wedding planning services, taking care of every detail from venue selection to vendor coordination, ensuring a stress-free experience for the couple.
Corporate Event Planning: The company specializes in planning and executing corporate events, providing strategic guidance, creative event design, and meticulous logistics coordination.
Social Event Planning: Chris Weinberg Events also plans and manages social events, creating memorable experiences through innovative ideas and flawless execution.
Destination Event Planning: The firm has experience in planning events in various stunning destinations worldwide, demonstrating their versatility and global reach.
Interested in the Best Wedding Planners in Miami?
If you're looking for more information on the best wedding planners, be sure to check out the rest of this website's rankings. For more information on Chris Weinberg Events and its specific services, visit its website.